Read more about our solutions below
Cloud software and professional services
configurable to meet your risk, incident and claims processes
Risk Avert will optimise your processes, improve outcomes and enhance collaboration quickly and cost effectively
Identification
Global collation of reported risks, issues or incidents through online, off-line and call centre reporting.
Assessment
Assessment and prioritisation of each report and the setting of team action plans and tasks.
Investigation
Consistent case quality through standard document management and outcome reporting.
Workflows
Automate processes using configurable approval, reminder and reporting functionality.
Reporting
Monitor trends and processing performance through dashboards and operational reports.
Corporate Risk
RiskAvert provides a practical and collaborative approach to managing corporate risks. RiskAvert functionality includes risk recording, assessment, scoring, controls, heat maps, workflows, dashboards and document management.
Health and Safety
RiskAvert supports health and safety risk assessments, risk reporting, incident reporting and documentation. International occupational health standards are met and users can access information globally from mobile devices.
Confidential Reporting
RiskAvert provides a secure platform and service to support the processing of confidential stakeholder issues and concerns through their lifecycle. Anonymous reporting is also supported both via the internet and confidential help lines.
Gifts and Hospitality
RiskAvert gifts and hospitality register allows organisations to comply with the Bribery Act. Gratuities received or given are simply registered and approval given utilising automated workflow processes with reports generated by supplier, customers and individuals.
Case Management
RiskAvert automates the entire case management process. Cases and projects are entered, evaluated, planned and delivered with all relevant information stored. Process workflows, dashboards and progress reporting facilitate the completion of every case.

General Data Protection
RiskAvert registers provide an effective means to manage information assets, privacy impact assessments, risks analysis, data flows and policies. Data breaches can also be registered and case managed through to resolution.
Quality and Compliance
RiskAvert registers are ideal for managing quality and compliance requirements especially those needing collaboration between staff, customers and suppliers. Multiple register types can be created to cater for an organizations every need.
https://r3.makewebvideo.com/data3/userfiles/public/drafm73tzrsg4tnzmzevff5m/movie_Nyed97V6G84HXVU6.mp4.960x640.mp4
Learn More

Conflicts of Interest
RiskAvert conflicts of interest register allows individuals to disclose potential conflicts confidentially. Configured workflow processes then provide a mechanism for each potential conflict to be efficiently appraised and sanctioned by authorised levels of management.
Data security and privacy is our highest priority
RiskAvert strives to offer the highest levels of data security employing a multitude of security features such as end-to-end encrypted data, password complexity, multi-factor authentication, session timeouts, secure infrastructure, and event auditing.
The RiskAvert Cloud Edition provides a redundant infrastructure and continuous encrypted multi-site backups supporting the highest standards of data security and availability in addition to the best performance.
RiskAvert fulfils the highest standards in data security and privacy according to EU standards, continuously investing in the security of its services and the protection of customer data.
RiskAvert handles your data trustfully and offer high security according to General Data Protection Regulation. Regular Security and Data Privacy reviews combined with certifications of external Auditors support this assurance.
With the RiskAvert Cloud Edition your data will be stored on servers in the European Union. Data centre and network architecture options are available to meet the requirements of the most security-sensitive organizations.
Connect your internal and external teams across different locations
around the globe!
RiskAvert enables secure location independent team collaboration and communication. Get your work done at home, in the office or at any location globally.
Security is embedded into every layer of the system including authentication, transmission, firewalls, fault tolerant hardware and load balancing infrastructure.
The software is multilingual and currently supports 25 language sets.
Get Your Information Faster, Wherever You Are
   View your dashboards and reports
   Obtain alerts of new requests, cases or case changes
  Monitor and approve transactions on the move
  On line access to key information
Data Input Methods to Suit You
   Traditional approaches
   Voice recognition
  Handwriting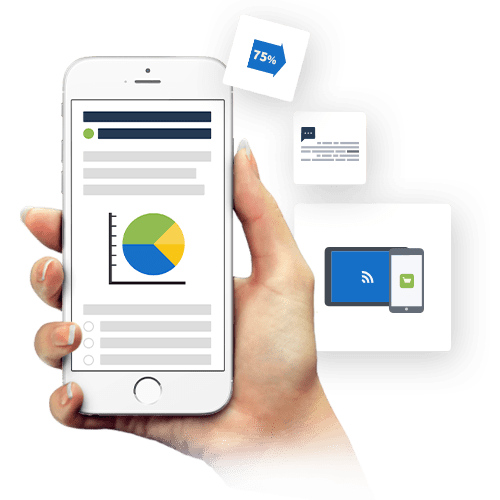 Featured Customers and Partners
Over two decades, Risk Avert has provided services and systems to assist many large and medium sized organisations including Argos, Arqiva, Blatchford, Habitat, NHS, Virgin Media, Habitat, Iforce, RTE and Sainsbury's.
Governance Services
Aquiva, Argos, Fujitsu, Dorset&Hampshire Water, Habitat, iForce, NTL, Virgin Media, Sainsbury's Sainsbury's Bank, Telewest, VT Group
ERP Project Management
Acco, Alcoa, Apple, Electrocomponents, NATS, Omron, Rabo Bank, RTE and Unipart
TV Production Management
Carlton, Flextech, Globo, RTE and SWR
Advanced Logistics
Excel, Kuehne + Nagel, Oracle, Stanhope, Tesco, Twinnings and Unipart
Medical EPR Solutions
Blatchford, Convatec, Bristol Myres Squibb and the NHS
"RiskAvert provides us with an independent "Whistleblowing" service. They were excellent in constructing our bespoke system and ensuring the amalgamation of the disperate previous systems and call lines went smoothly. Our "Rightline" now provides an efficient means for reporting of wrong doing both internally and externally."
"RiskAvert have provided us with many years of unbroken service in the provision of Confidential Whistleblowing and Crimeline registers. Year on year, some of the information received has resulted in significant results and benefits."